Tungsten Oxide Nano Heat Insulating Plyglass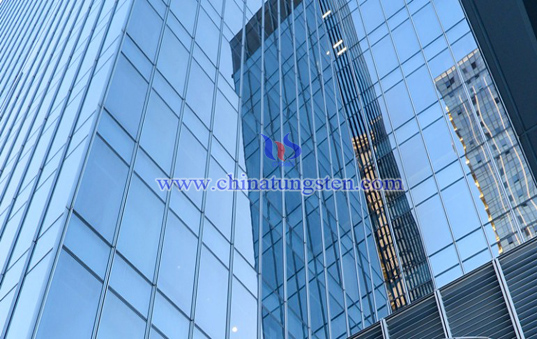 Heat insulating plyglass is a layer of nano heat insulating laminated membrane in the middle of two pieces of glasses. It has better heat insulating function compared to multiple layered glass. It helps to lower inside temperature, reduce air conditioning and light power so as to reduce carbon foot print and save cost.
Heat insulating laminated membrane use nano tungsten oxide particle as raw material, produced by nano grinding technology, to make the product has better visible light transmittance, heat insulating property. Besides that it lies in the middle of glass can absorb force from outside. So it has property of anti crashing, anti cracking and sound insulation. It is widely used as glass wall, dome sky light, etc..