Tungsten Oxide Nano Powder 50nm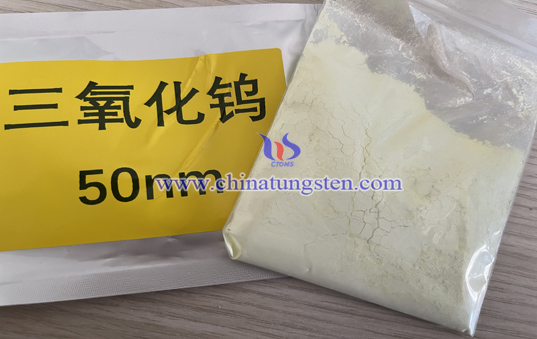 Tungsten Oxide Nano Powder (WO3) 50nm is yellow powder, usually used for lithium ion battery cathode material.
Purity: 99.9%
APS: 50nm
Bulk Density: 1.3-1.6 g/cm3
True Density: 7.16 g/cm3
Melting Point: 1473℃
Boiling Point:1700° C
Molar Mass:231.84 g/mol
CAS No.:1314-35-8
Packing:25KG or 50KG/iron drum, double sealed inner plastic bag.
Chinatungsten has successfully developed nano tungsten oxide production line with flexible adjustment of particle size to suit customers' various requirement, especially in new energy industry includes electric vehicle and photovoltaic. For order details please contact CHINATUNGSTEN directly.